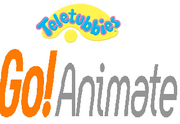 Teletubbies GoAnimate is a GoAnimate project created by 
Handsomepuppy32
. After finding out about GoAnimate, he decided to make Teletubbies for GoAnimate. He is is currently making Teletubbies episodes on GoAnimate and posting them to Youtube.
Teletubbies GoAnimate

Created by

Handsomepuppy32

Episodes

37

Series running

July 4, 2013 - December 29, 2017

Rating

TV-Y

Voices of

Paul
Eric
Julie
Shy Girl
Conrad
Brian
Millie
Joey
Charlie
Ivy
Salli
Damien
Jennifer
Kendra
Emma
Allison
Zack
Princess
Elizabeth
Kate
Susan
Dallas
Lawrence

Country of origin

Collard Greens (US)

Co-creator

Detestable Moi Deux
Paul - Tinky-Winky (2013-2017)
Eric - Dipsy, Little Boy (2013-2017)
Julie - Laa-Laa, Cousin Julie (2013-2017)
Shy Girl - Po (2013-2017)
Professor - Noo-Noo (2013-2014)
Brian - Narrator, Little Boy in TV Events (2013-2017), Sun Baby (Season 2-Season 4)
Millie - Voice Trumpet (Female)
Joey - Voice Trumpet (Male), Uncle Alex (Family Party), and Altuld (2013-2017)
Young Guy - Puppet from the Magic House (Magical Event), Little Boy in TV Events, Flowers
Ivy - Little Girl in TV Events, Flowers
Salli - Bear With Brown Fuzzy Hair (Magical Event), Mother (School Tour)
Scary Voice - Scary Lion (Magical Event)
Jennifer - Little Girl in TV Events
Kendra - Mother (Bakery Trip)
Emma - Little Girl in TV Events, Miss Molly (School Tour)
Allison - Mother (Playing Tennis), Aunt Jenna (Family Party)
Eric - Father (Playing Tennis)
Zack - Cashier (Bakery Trip), Father (Family Party), Uncle Max (Family Party), King Pleasure and the Biscuit Boys TV Events
Princess - Cousin Beth (Family Party)
Elizabeth - Aunt Kathy (Family Party)
Kate - Aunt Carrie (Family Party), Little Girl in TV Events
Susan - Mother (Family Party), 3 Ships (Magical Event)
Dallas - Andy Brown TV Events
Lawrence - Alex Pasacall TV Events
Season 1 (2013)
Edit
Season 2 (2018)
Edit
Here come the Teletubbies
Dance with the Teletubbies
Nursery Rhymes
Favourite Things
Uh-Oh! Messes and Muddles
Happy Christmas from the Teletubbies
Big Hug!
Musical Playtime
Teletubbies and the Snow
Ready Steady Go
Bedtime
Hands, Feet and Dirty Knees
Animals Big and Small
Busy Day
Happy Weather Stories
Magical Surprises
Hide and Seek with the Teletubbies
What's That?
Look!
Oooh!
Again Again!
Naughty Noo-Noo!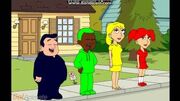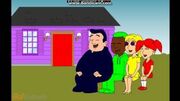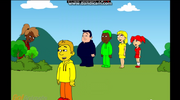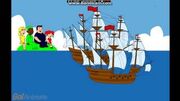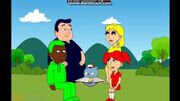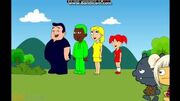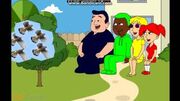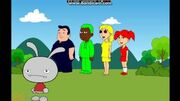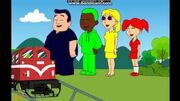 THANKS, HANDSOMEPUPPY32!
Edit